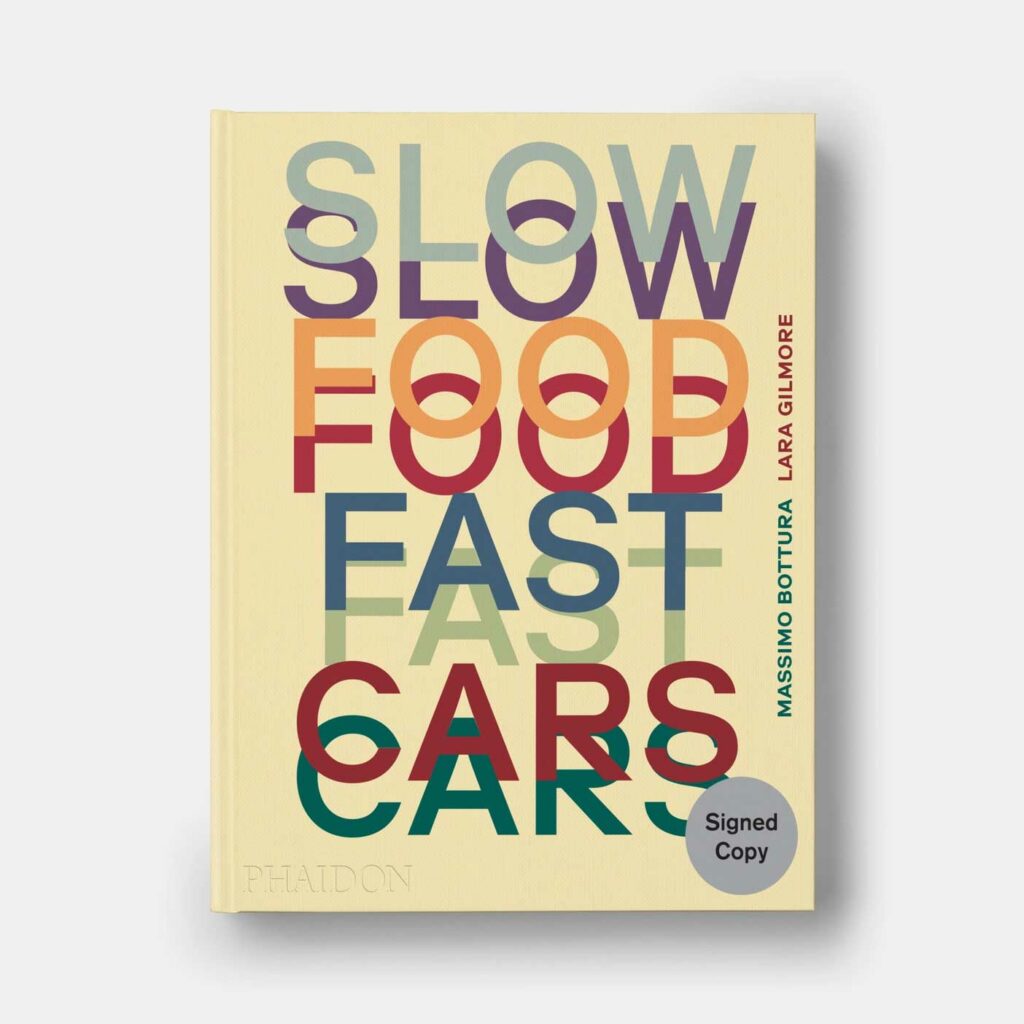 Add an exclusive touch to your cookbook collection with this special signed edition of Slow Food, Fast Cars: Casa Maria Luigia – Stories and Recipes, personally autographed by chef Massimo Bottura and restauranteur Lara Gilmore, published by Phaidon. Featuring 85 recipes inspired by the dishes and drinks served at the idyllic guest house, prepare to be transported to the heart of Emilia-Romagna, and infuse your kitchen with the spirit and magic of Casa Maria Luigia.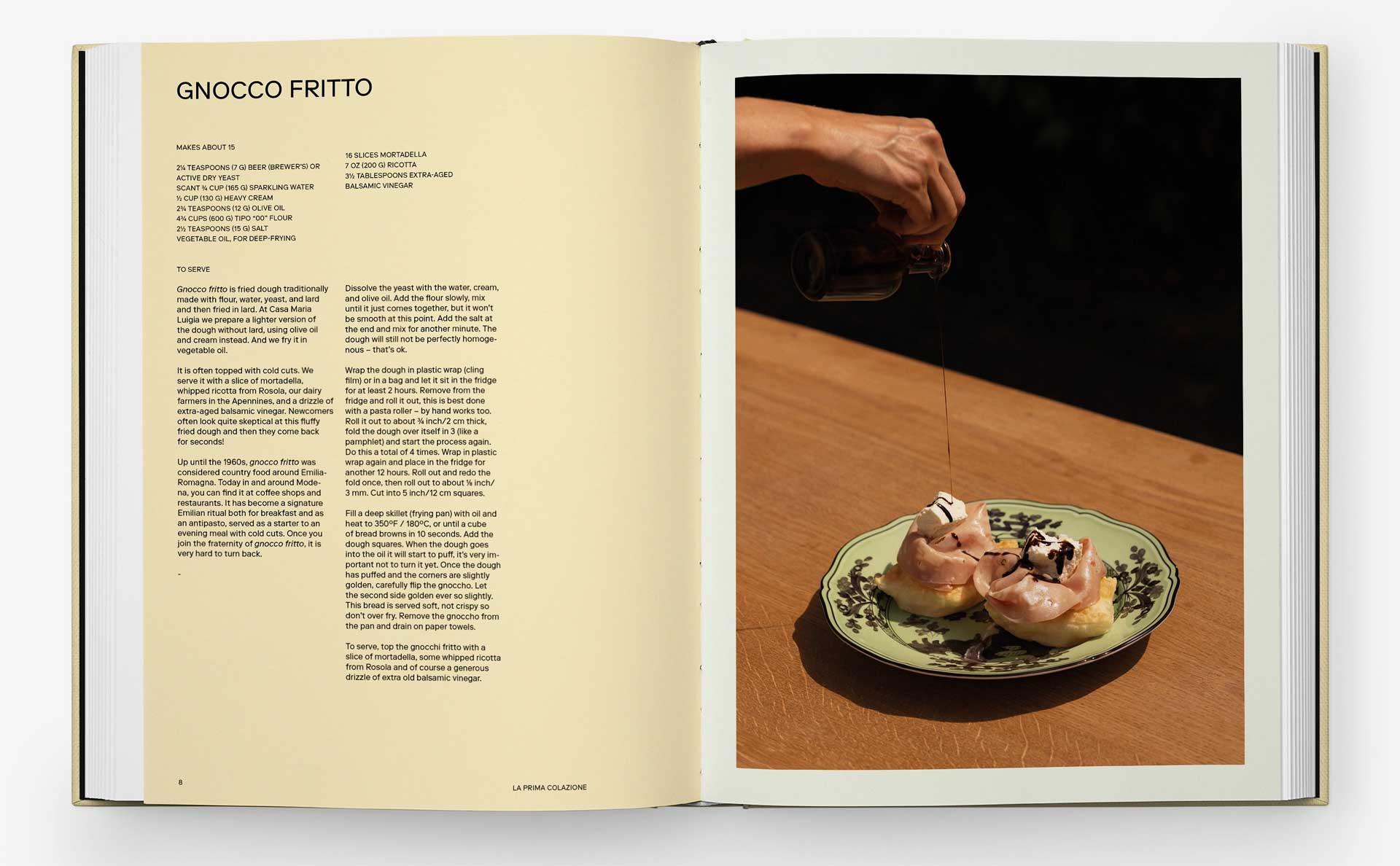 Gnocco fritto is fried dough traditionally made with flour, water, yeast, and lard and then fried in lard. At Casa Maria Luigia we prepare a lighter version of the dough without lard, using olive oil and cream instead. And we fry it in vegetable oil.

It is often topped with cold cuts. We serve it with a slice of mortadella, whipped ricotta from Rosola, our dairy farmers in the Apennines, and a drizzle of extra-aged balsamic vinegar. Newcomers often look quite skeptical at this fluffy fried dough and then they come back for seconds!

Up until the 1960s, gnocco fritto was considered country food around Emilia-Romagna. Today in and around Modena, you can find it at coffee shops and restaurants. It has become a signature Emilian ritual both for breakfast and as an antipasto, served as a starter to an evening meal with cold cuts. Once you join the fraternity of gnocco fritto, it is very hard to turn back.

Massimo Bottura and Lara Gilmore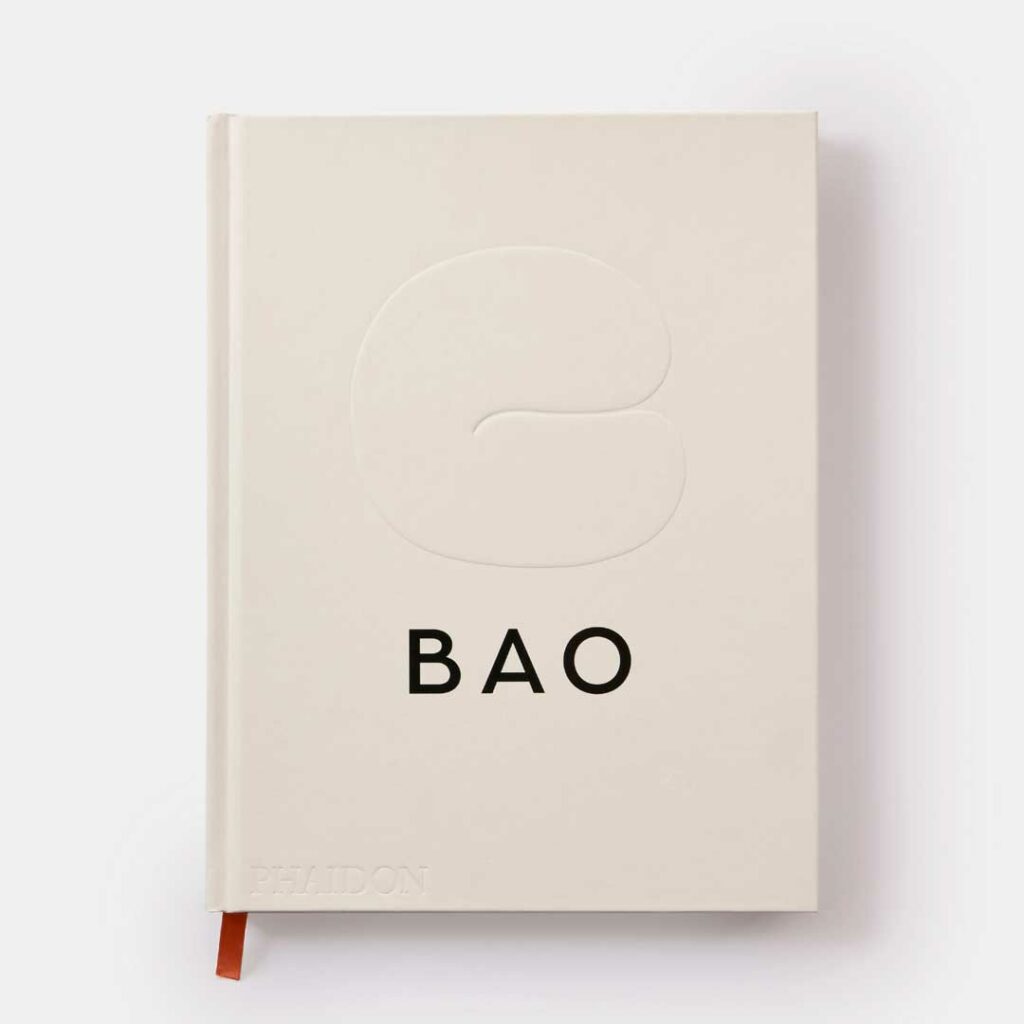 Indulge in the flavors of Taiwanese cuisine with BAO London's inaugural cookbook from esteemed publisher Phaidon. Uncover 100 of the restaurant's signature recipes, including their famous pork bao buns, mouthwatering noodle dishes, crispy fried chicken, and more, all with stunning visuals and detailed instructions.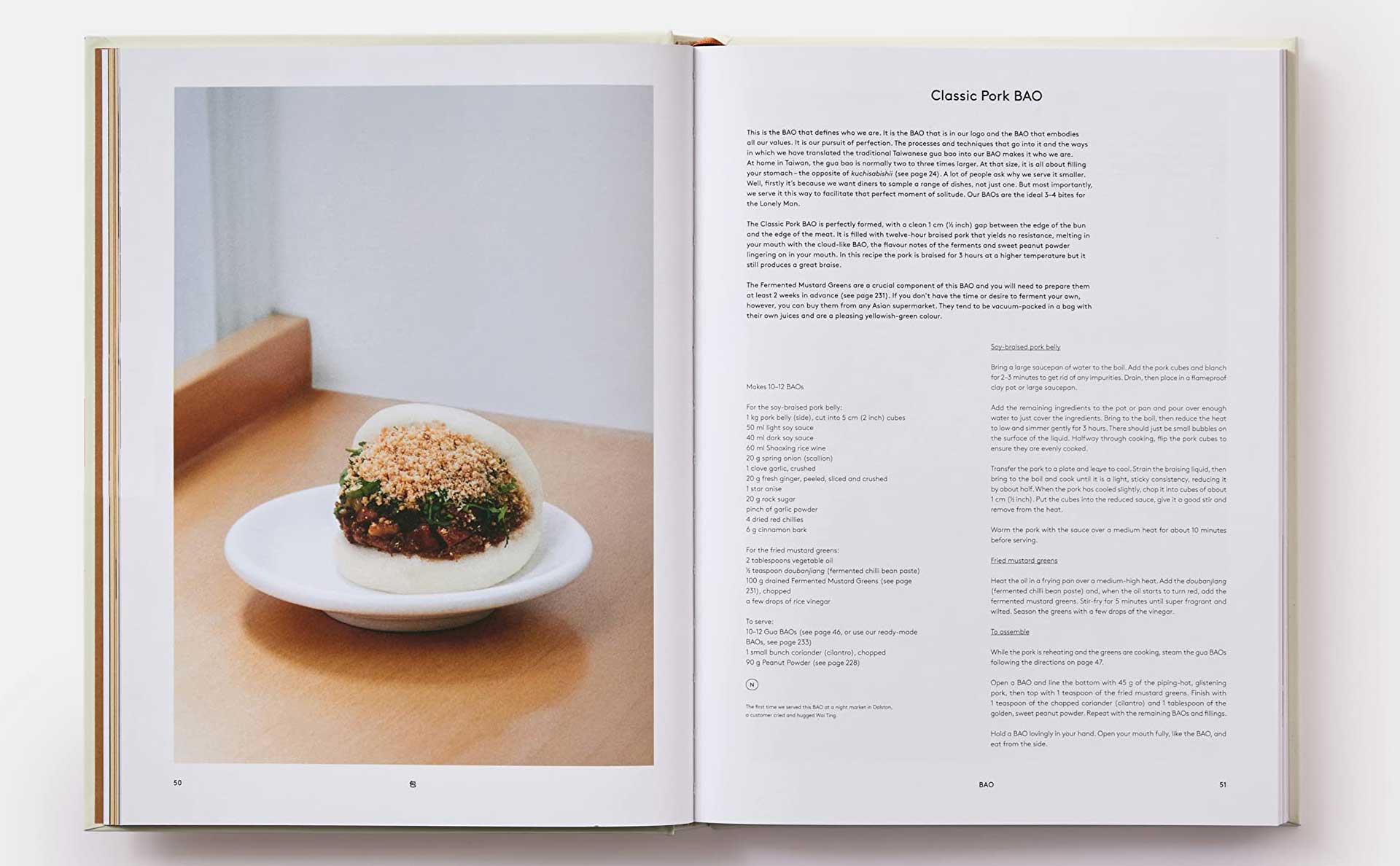 This is the BAO that defines who we are. It is the BAO that is in our logo and the BAO that embodies all our values. It is our pursuit of perfection. The processes and techniques that go into it and the ways in which we have translated the traditional Taiwanese gua bao into our BAO makes it who we are.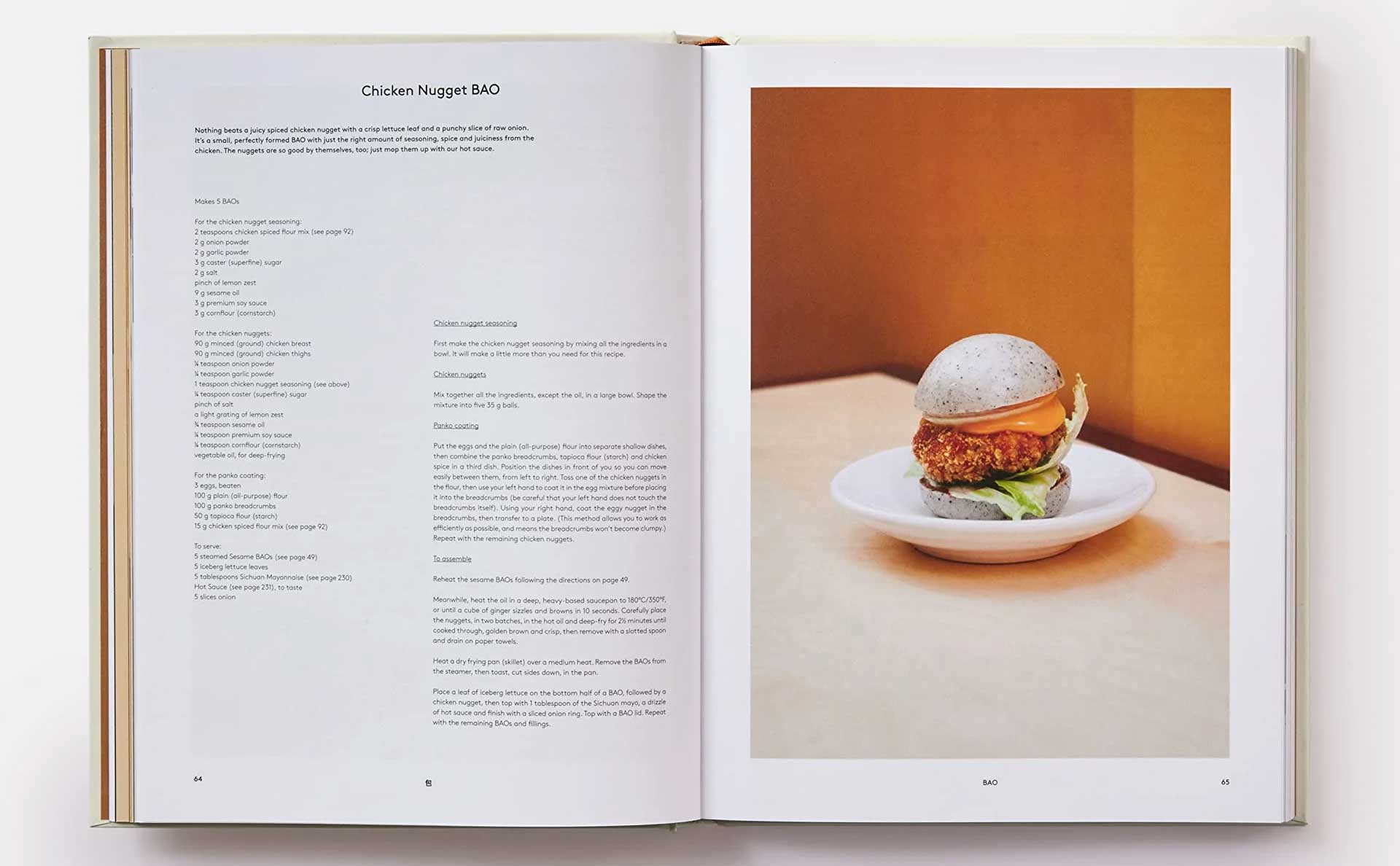 Nothing beats a juicy spiced chicken nugget with a crisp lettuce leaf and a punchy slice of raw onion. It's a small, perfectly formed BAO with just the right amount of seasoning, spice and juiciness from the chicken. The nuggets are so good by themselves, too; just mop them up with our hot sauce.